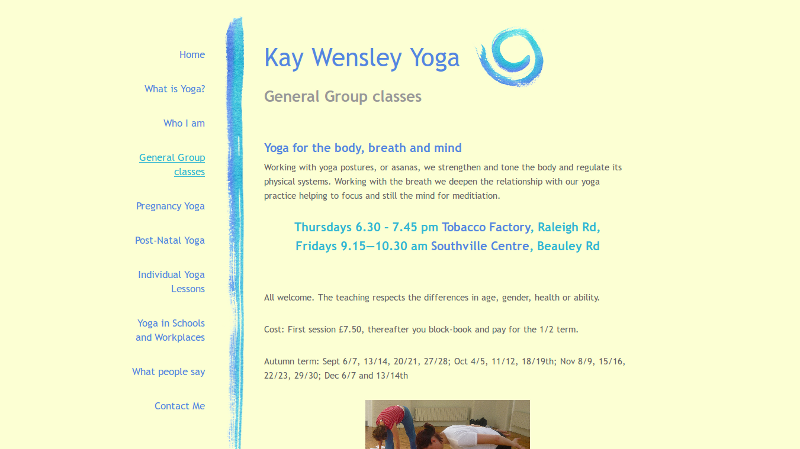 Previously Kay Wensley had a website that didn't look how she wanted and didn't give her any control over the content. After I showed her how easy it is to edit my own site using pluck she asked me to set one up for her.
I met with her several times to find out exactly what kind of visual theme she wanted for her site. She was using a spiral as a logo on her flyers so I decided to start experimenting with hand painted spirals and lines using inks. I scanned them in and we discussed which were most effective and how they would fit into a site layout.
The site came together really naturally. We got the minimalism that we were looking for while the colour scheme and hand painted elements make it really warm and give it a nice charm.
While we were on a roll I also designed some business cards for her and had them printed on recycled card by a great Bristol-based company.